Explore a section of the largest surviving artifact ever built by the Roman Empire.
Walk the ramparts as legionary soldiers did while keeping their watch.
Climb the stairs to the tower's top for an impressively picturesque landscape.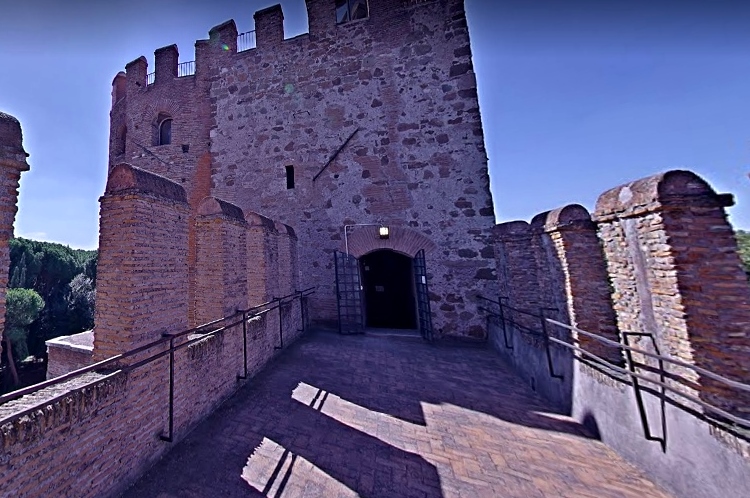 At the very beginning of the Appian Way, where the St. Sebastian's gateway stands as a stronghold against the menace of invading barbarians, you can access the ramparts of the Aurelian Walls by visiting the small "Museo delle Mura" (The Aurelian Walls Museum) and experience a magical journey into imperial past.
The giant line of city walls was built in the third century a.D. by Emperor Aurelian to protect Rome against the increasing threat of barbarian attacks during a period when the Empire was shaken by internal turmoils and had to confront with waves of storming German tribes.
By walking the long stretch of protected passageway along which Roman soldiers used to patrol the walled line, you can experience the feeling of fear and expectation that seized their souls when the coming of barbarian troops was imminent. Look at the countryside along the Appian Way from the top of the St. Sebastian's tower and enjoy a vista that seems to throw you back right into an age of antique splendor and omens of future collapse.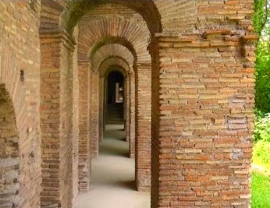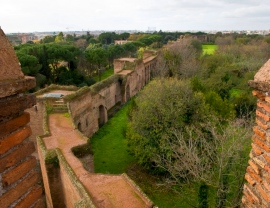 Words from a contemporary Grand Tour
Location:
Address:
Opening hours:

Ticket price:
Official website:
Visiting tips:
at the St. Sebastian's gate, where the Appian Way begins
Via di Porta San Sebastiano, 18 - Rome
Tuesday to Saturday 09.00/14.00
Monday closed
Go from Caracalla to the museum following Via di Porta San Sebastiano, a most picturesque walk