Three churches stand in a secluded corner of Rome, under the care of trappist monks.
The memories of early Christianity pervade the place: the garden and Roman stones tell a tale of an antique past.
A world apart hidden from the roaring traffic and frantic life of the outside world: a blessing to your soul.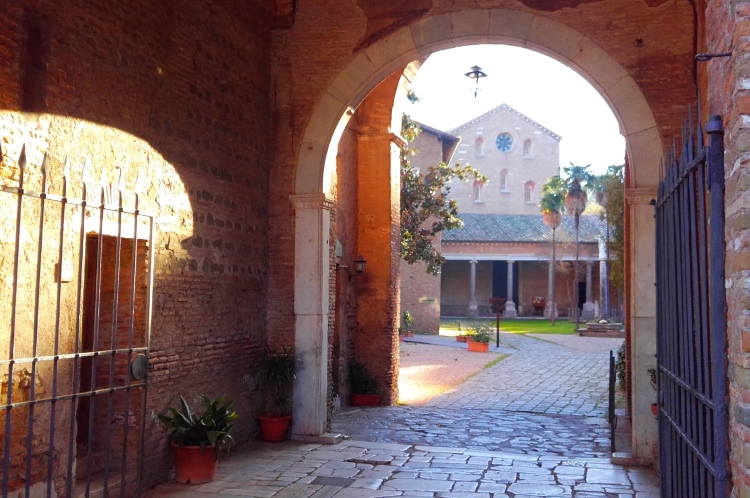 There is a place in Rome filled with silence and spiritual beauty. Only a handful of tourists push themselves as far as this place along the Via Laurentina. It's the Three Fountains Abbey, a magical place where time lingers over the memory of St. Paul, the Apostle who was beheaded in this very area by the order of Emperor Nero.
Walking the enchanted garden you will encounter three ancient churches. Enter the twelfth-century abbey, a plunge into the rarefied, sublime faith of Middle Ages. Then visit the church of St. Mary Scala Coeli and its subterranean rooms, where Roman legionary Zeno and thousands of his fellow-soldiers are said to have been matryred by Emperor Diocletian because of their conversion to the Christian faith. The final encounter is with Apostle St. Paul: the third church stands on the spot of his martyrdom. According to the legend, his falling head struck the ground and bounced for three times, giving life to three fountains of pure water. In the church's floor is set a wondrous Roman mosaic representing the four seasons: an artistic masterpiece adding even more beauty – if possible – to this magical place.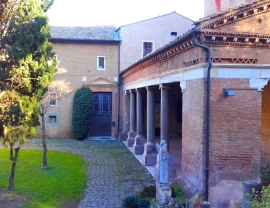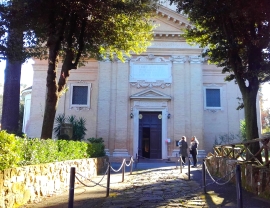 Words from The Grand Tour
Location:
Address:
Opening hours:

Ticket price:
Official website:
Visiting tips:
Along the Laurentina road, 5 Km from the Colosseum
Via Acque Salvie, 1 - Rome
Monday to Sunday 06.30/12.30-15.00/20.45
Sundays 12.00-18.00
Pay a visit to the Trappist store in the courtyard and enjoy the Trappist's beer, which is brewed right there!