A minor Versailles is hidden in the middle of downtown Rome
in which the illustrious Colonna family has amassed centuries of wealth and masterworks of art
starting from the time of the battle of Lepanto againts the Turks and up to present days.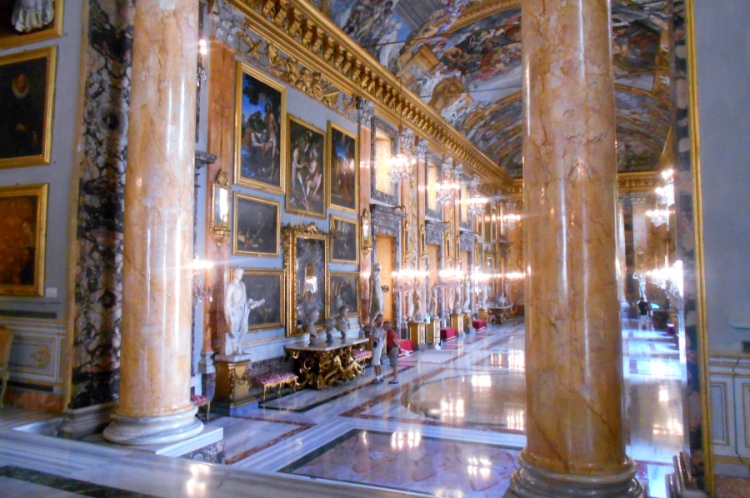 Precious marble, ubiquitous gold, invaluable paintings by the greatest Italian and Flemish painters: you are entering the Galleria Colonna, belonging to one of the most illustrious families in Rome, still living in their palazzo after one thousand years of renown and glory.
Ever since the age of Pope Martin V Colonna and Marcantonio Colonna, the commander-in-chief of the Christian naval fleet which defeated the Turks at Lepanto in 1571, the family have been expanding its reach over extended estates throughout Italy. In 1700 they decided to celebrate their own power and wealth by building a magnificent palace, featuring a kingly gallery overwhelmed with works of art, with paintings that bore the signatures of Pinturicchio, Carracci, Guido Reni, Tintoretto, Bronzino, Guercino, Veronese and many others.
Walking the stately rooms, packed with unbelievable richness, you will be able to appreciate the strength and affluence of a family whose noble ascendancy reach as far out as Middle Age times.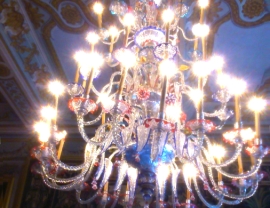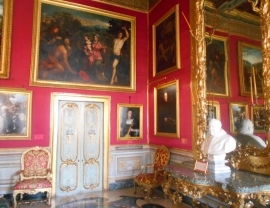 Words from The Grand Tour
Location:
Address:
Opening hours:

Ticket price:
Official website:
Visiting tips:
near Piazza Venezia, easily reached on foot from there
Via della Pilotta, 17 - Rome
Saturday only 09.00/13.15

12 euro (10 euro special prices)
Buy an additional ticket to the Italian garden as well, a fine instance of Roman private garden where the most exclusive parties are often held