Under the umbrellas of the pine trees your steps resound in silence and peacefulness.
Ancient tombs cast their solemn shadows on the pavement made of antique slabstones.
Legions and senators have trodden the same road as you are presently walking on. And the spell is dizzying.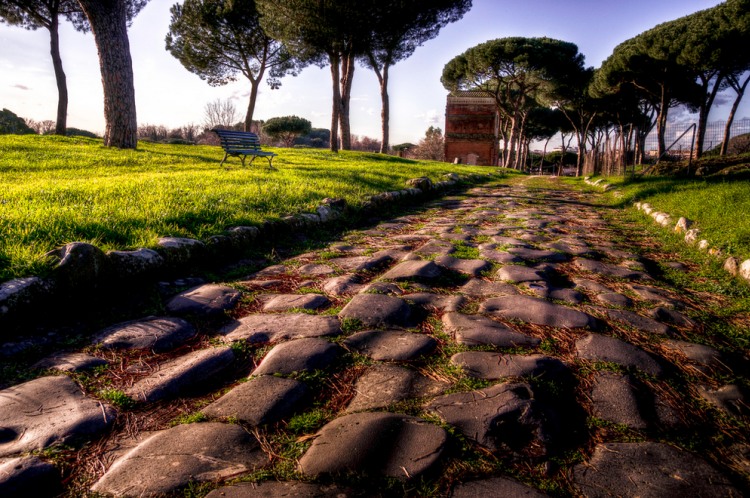 You enter a gate, leaving the modern road, and are plunged into a world that you thought had disappeared forever. The stone pines are the same of old Roman times. The road is paved with large stones marked by the deep grooves left by innumerable horse-drawn wagons loaded with amphorae and slaves. Brick-walled tombs raise their stern fašades along the way. The names of the patrician families that once buried their relatives in this place seem to linger in the sunlight: Valerii, Pancratii. This is a charming spot in Rome, unknown to many. The quiet scenery is perfect for a family walk, as the place is easier to reach than the Appian Way and a parking area is available close to the entrance. The tombs have underground burial chambers that can be visited when guided tours are scheduled. The subterranean vaults are decorated with exquisite stucco works and frescoes: a precious legacy that vanished Roman families have left to us. As if centuries had never gone by.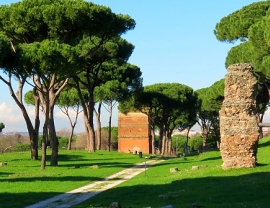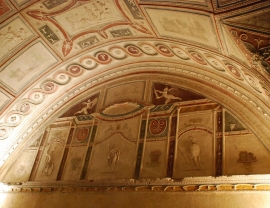 Words from The Grand Tour
Location:
Address:
Opening hours:

Ticket price:
Official website:
Visiting tips:
On Via Appia Nuova (Metro A Arco di Travertino)
Via dell'Arco di Travertino, 151 - Rome
Tuesday to Sunday 09.00/16.30 (Tuesday and first
Sunday of every month 10.00/11.00 guided tours)
Free entry (2 euro guided tours)
Make sure you visit the place when guided tours to the subterranean chambers are available