A charming promenade amid the ruins of an ancient villa which once belonged to two great Roman consuls.
A walk in the Campagna Romana following the steps of the Grand Tour travellers of centuries ago,
surrounded by the remnants of the riches and power of an Empire.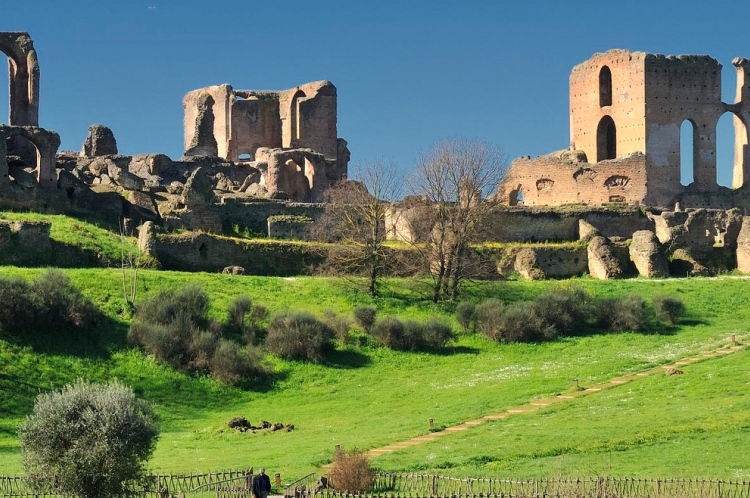 The brothers Sextus Quintilius Condianus and Maximus were two consuls and landowners, among the wealthiest men in the Roman Empire. Their awesome villa was one of the largest in Rome. But the estate was coveted by Emperor Commodus (the very same ruler portrayed in the movie "The Gladiator"): he managed to have the two brothers charged of high treason, and had them put to death. So the villa passed on to him.
Century after century, the villa gradually disappeared. But the ruins were still there to remind men of the power and ruthless haughtiness of Roman Emperors. For hundreds of years, this impressive site was visited by Grand Tour travellers, as it offered the picturesque sights that only the Roman Campagna scattered with the wrecks of ancient buildings can provide.
Walk amid the large halls paved with marble, under a sky as blue as a precious stone. You will feel that nothing has changed in this place since XVII century.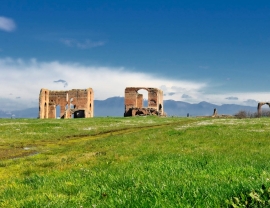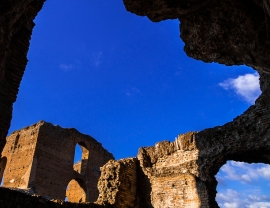 Words from The Grand Tour
Location:
Address:
Opening hours:

Ticket price:
Official website:
Visiting tips:
Can be reached from Via Appia Nuova by car or public bus
Via Appia Nuova, 1092 - Rome
Tuesday to Sunday 09.00/18.30
Closing time 15.30 in winter
6 euro (3 euro special prices)
Entrance from the Appian Way is usually closed, go to the main gate on Via Appia Nuova by car or bus