St. Antonio dei Portoghesi
The first impression is that of dazzling brilliance of gold, shining everywhere on the walls and ceiling.
The church celebrates the power of the Portuguese Empire, spanning from the Indian Ocean to Brazil.
The location gets superlative when the divine music played by the grand pipe organ overwhelms the visitor.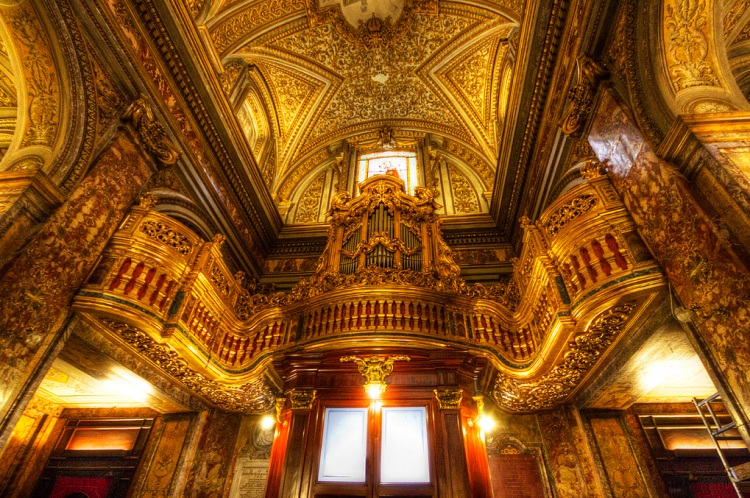 An empire is gone but its conquests still survive in this small church whose astounding beauty hits the visitor as soon as he steps into the nave. Although many national churches have been established in Rome throughout the centuries, St. Antonio dei Portoghesi conveys perhaps the most intense impression.
Pure gold is everywhere. The walls and ceiling are totally covered with the warm radiance of the precious metal, signalling the wealth of a nation whose ships sailed the oceans to reach dominions that were set in different parts of the known world.
The church was intended to strike the imagination of the traveller with a vision of splendour and magnificence. And certainly this purpose, even today, is not missed.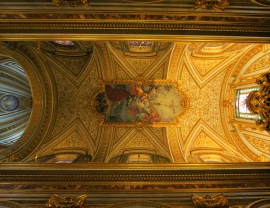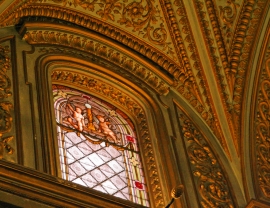 Words from The Grand Tour
Location:
Address:
Opening hours:

Ticket price:
Official website:
Visiting tips:
in the Campo Marzio district
Via dei Portoghesi, 2 - Rome
Monday to Saturday 08.30/13.00-15.00/18.00
Sunday 09.00/12.00
On saturdays organ concerts are held in the church in the afternoon: a superior experience of beauty and music.