It is like getting in the mysterious darkness of a treasure vault: the lustre of gold is all around you,
as the holy images shine with myriad tiny pieces of mosaic artwork.
A dazzling wonder which has attracted visitors in Rome since the early Middle Ages.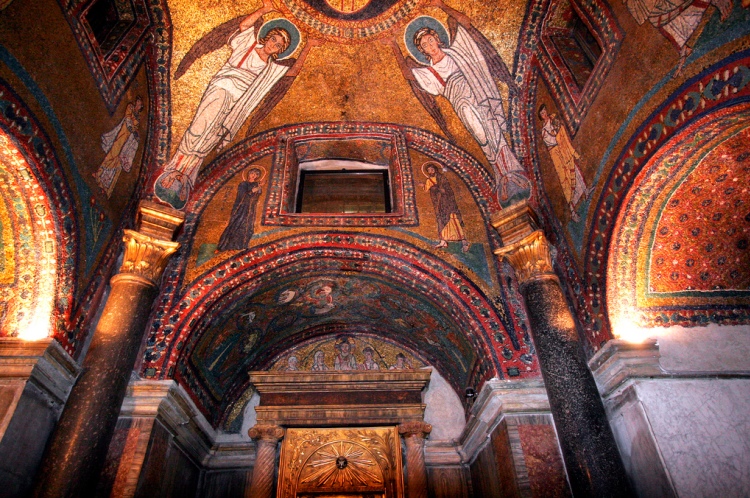 The very art of Byzantium inflames with gold the small Chapel of St. Zenone, hidden in the Church of St. Prassede, in itself a chest full of magnificent treasures.
On the right aisle, a portal guarded by two black granite columns allows us into a magical space, where the dim light is reflected from very small mosaic pieces by the million, all shining with the full colour of antique gold.
When Pope Paschal I built the Chapel in A.D. 820, he wanted to honour St. Prassede, her sister St. Pudenziana and the martyr Zenone by creating an astonishing site whose fame would spread in the world. Pilgrims coming to Rome would be enchanted and enthralled by this very small place of worship, where the tiniest pieces of mosaic were employed to reach the summit of byzantine mastery in this kind of artwork.
Still the Chapel of St. Zenone is a bewildering sight for today's visitors: an immersion in the pure light of an unequalled artistic achievement.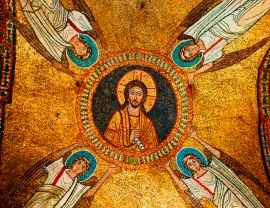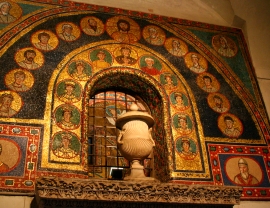 Words from The Grand Tour
Location:
Address:
Opening hours:

Ticket price:
Official website:
Visiting tips:
only a few yards from the Basilica of St. Maria Maggiore
Via di S. Prassede, 9/a - Rome
Monday to Saturday 7.30-12.00/16.00-18.30
Sunday 8.00-12.00/16.00-18.30
St. Prassede contains many other treasures, including the mosaics over the altar and the traditional Jesus Christ's Scourging Column.