Pure harmony welcomes you as you climb the steps under the semicircular portico.
And when you enter inside, the magical proportions of Bernini's dome encircle you with a golden embrace.
A small church that only the greatest master could conceive.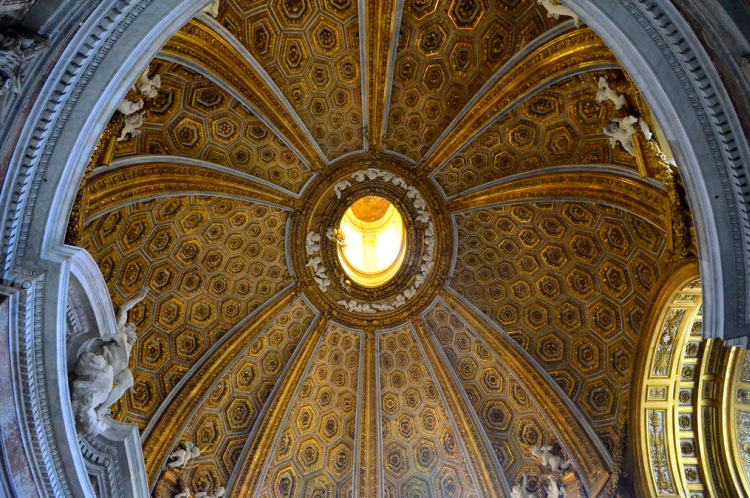 St. Andrea al Quirinale and the spell of its dome. Here Gian Lorenzo Bernini concentrated the very essence of the baroque style: an immersion in a soft, golden light flooding from above, while the eye travels through the air following the gilt hexagons and flowers, whose size decreases as they draw nearer and nearer to the central, oval lantern, filled with an infinite, divine radiance.
Mastery of forms and light, unequalled skill in controlling materials such as marble and stuccoed decorations, an application of geometry to the science of beauty regarded by Bernini as the consonance of shapes and colours: all of this you will find in this very small church.
A visit is worth while and even mandatory for all lovers of the baroque: just sit on a bench and enjoy the musical depths of this magical space, considered by Bernini himself as his leading masterpiece.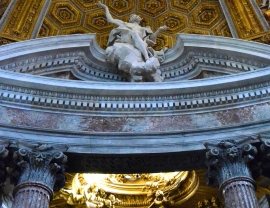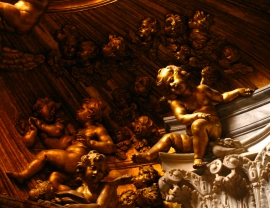 Words from The Grand Tour
Location:
Address:
Opening hours:

Ticket price:
Official website:
Visiting tips:
near the Quirinale, easily reached on foot from there
Via del Quirinale, 29 - Rome
Tuesday to Sunday 08.30/12.00-14.30/18.00
Closed on Mondays
Best appreciated when combined with a visit to the Church of St. Carlo alle Quattro Fontane nearby, Borromini's masterpiece