Roman pines, fountains and a magnificent Palladian-style palace welcome you to the Villa Doria Pamphilj.
Nature and gardening craftmanship have met to create a wonderful scenery among trees and flowing water.
A park with no apparent boundaries that can be explored for hours in search of picturesque views.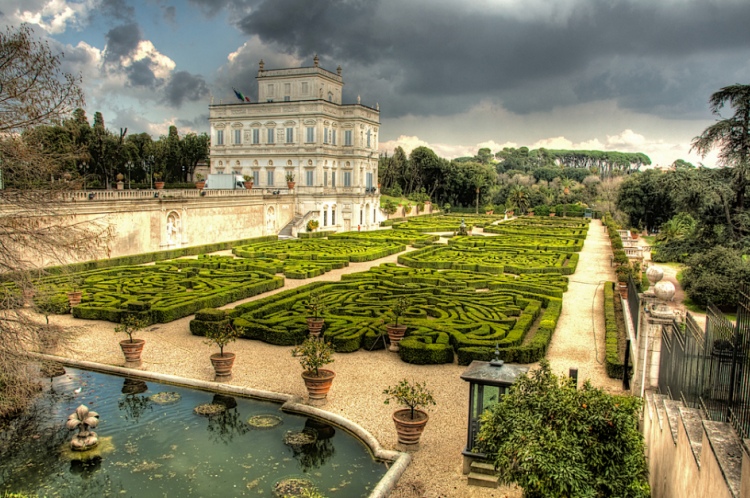 Upon entering the Villa Doria Pamphilj, you immediately breathe the same ambiance that historical, high-rank patrician families in Rome used to experience in their summer palaces and gardens.
Nature is all around you. But here you see a crafted nature, where each pine tree, each fountain, each piece of antique marble is set on purpose to convey the idea of persistence of the classical world, up to which the Pamphilj and Doria families liked to trace back their ascendancy.
You can explore the intricacy of the woods, or walk quietly along the magnificent lakeside watching the birds flying to and fro the small circular island, or enjoy the vertiginous windings of the Italian-style garden lying beside the palace. within the Villa Doria Pamphilj, sheer beauty is at hand in many different forms. And it's up to you to choose the way charming grace shall enter and soothe your soul.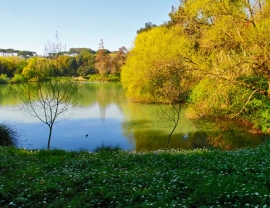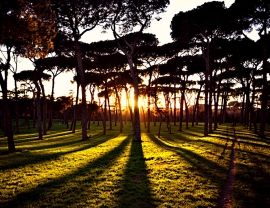 Words from The Grand Tour
Location:
Address:
Opening hours:

Ticket price:
Official website:
Visiting tips:
Via di San Pancrazio - Rome
open Monday to Sunday
admission sunrise to sunset
A thourough visit of the Villa will include a stroll up to the farthest edge on Via AUrelia Antica, where you can find a smaller but exquisite lake and garden